This post sponsored by Garden Lites. All comments and opinions are my own.

I bake quite a bit in an effort to stay ahead of my hungry guys AND to save money. I try to do big batches of breads, cookies, biscuits and much more each and every week. However, I don't make muffins very often. Instead I try to keep a good supply of Garden Lite Muffins in my freezer.
Garden Lite Muffins are not only delicious but they are also packed with good stuff…veggies are the first and primary ingredient. I have tried my hand at some "healthy" homemade muffins and they just don't compare to the moist, delicious Garden Lites muffins.
The chocolate muffins that my whole family loves are actually made with fresh zucchini and carrots! Naturally I don't broadcast that fact at my house. All my guys need to know is that that they are enjoying a moist, chocolatey muffin that tastes amazing. They get the  taste they love with the nutrition that makes me smile!
The boys love these as a tasty after school snack that's ready in a flash. I also love them as a quick and convenient breakfast in a pinch. A few seconds in the microwave and I have the start to a great meal…even on a morning when I am running a bit behind.
What's great is that the muffins are sold frozen. So you get a long shelf life allowing you to stock up without worry about them getting old or stale! Then when you need a snack, you simply pop an individually wrapped muffin in the microwave for about 30 seconds. Or if you have a little time, you can also defrost for 4 hours and eat at room temperature.
These tasty muffins are also great for folks with dietary restrictions. Check out the benefits…
Gluten Free
Dairy Free
Nut Free
Non-GMO
Good House Keeping Nutritionist approved
Look for Garden Lites Muffins in the frozen aisle at your local Publix. Pick up muffins that offer big taste and big nutrition that is sure to please your whole family! Be sure to print a coupon to save $1 on your next Garden Lites purchase.
Definitely try those chocolate muffins…they are a chocoholics dream come true! I promise, you'd never know that there is zucchini and carrots hiding in each muffin!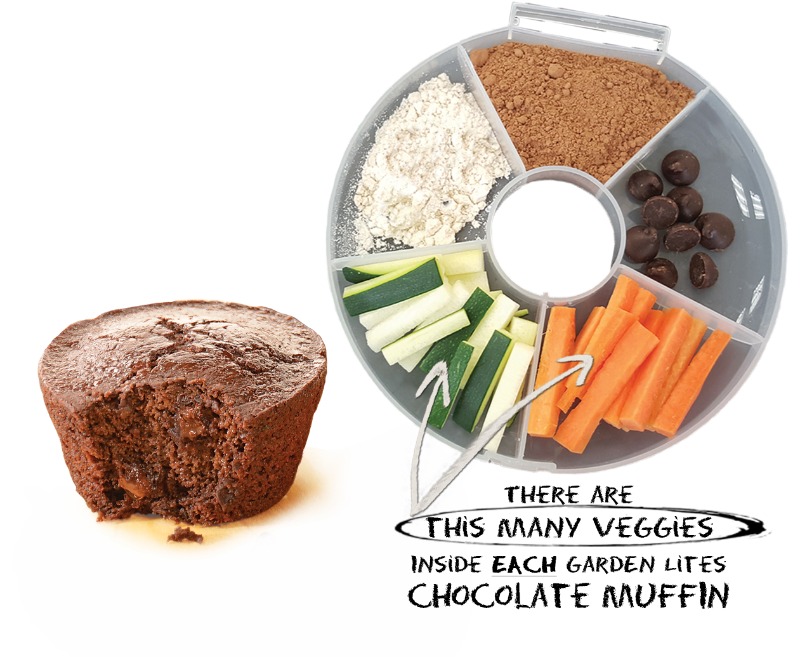 Visit the Garden Lites website for more information and be sure to follow Garden Lites on Facebook, Instagram and Twitter. The