My boys can demolish some yogurt so I am always happy to find high value coupons. The 4 count kids yogurts packs are $1.99 at Publix, so you'll get them for $1.37 each after coupon. I'd love to see a sale before the coupon expires!
$1.25/2 any flavor Yoplait® Trix® Yogurt Multipacks (Coupon not valid in CA, ID, LA, MN, NV, NJ, ND and TN)
Here is a sneak peek at the new Publix Yellow Advantage Buy flyer "Sweet Savings" that will be valid from Saturday, 2/4 to Friday, 2/24. It's a big ad with lots of deals so be sure to click "Read More" to see them all.
A HUGE thanks to my buddy Clare over at The Savvy Squirrel for finding and typing the ad this week!
Recyclebank has a new interactive memory game that will test your knowledge about the Pantene® Nature Fusion plant-based bottle (up to 59% excluding cap)! You can earn 25 points for playing, PLUS be entered to win an all-expense paid Day of Beauty* for two from Recyclebank.
Remember, Recyclebank points can be redeemed for great rewards like coupons, gift cards, magazines and more!
Here are the best deals I see in the Publix ad that begins 2/2 and runs through 2/8 (2/1 to 2/7 for some). Keep in mind that these are just the Super Deals…you can still see the Full Ad & Coupons over here.
Remember this is the metro Atlanta version of the ad. Be sure to check your ad for any variations….and make sure you click "Read More" to see the whole ad!
I am being a little sneaky with my menu this week. I will cook up a pork roast on Monday that will also be used for dinner on Wednesday and on Tuesday I will throw a chicken in my rotisserie that will also be used on Thursday. I love being able to minimize my time in the kitchen. The best part is that my crock-pot and my rotisserie will do most of the work for me! Now that is my kind of cooking!
Many of the recipes this week can be modified to make everyone happy. I will probably make the boys sandwiches on Monday while my husband and I will do a big salad. The Tacos and pizza pot pies can also be customized so I can still make sure I stay on track and try to keep the veggie intake high and the carb intake a bit lower.
My husband requested fish sticks a few days ago – yikes! All of my guys are huge fans of boxed frozen fish sticks & chicken but I am NOT a fan. I would rather just have a piece of baked chicken or fish. Doing my version of baked fish sticks is our way of meeting in the middle. I dip fish in seasoned flour then in egg and  then into a cornmeal/panko breading and pop them in the oven. A little spray of olive oil crisps them up very nicely. Do you guys have any really good recipes that you use? I wouldn't mind trying something new this week!
MONDAY
BBQ Pork Sandwiches (or BBQ Salad)
TUESDAY
Rotisserie Chicken
Steamed Broccoli/Cauliflower
Roasted Butternut Squash
WEDNESDAY
Pork Carnitas Tacos
Corn
Black Beans
THURSDAY
Chicken & Rice Soup
Rolls
FRIDAY
Pizza Pot Pie 
Side Salad
SUNDAY
Homemade Baked Fish Sticks
Coleslaw
Baked Beans
What do you guys have on the menu this week? Please feel free to share your menu or any recipes you might have. I am always looking for something new to try!
Happy found us another great coupon. This time it is for the Lipton 12-pack that will be on sale in the new ad for buy two get one Free ($5.99 per pack).
Head over and grab the $1/1 Lipton 12-pack (16.9oz bottle) coupon. Be aware that this coupon i a manufacturer's coupon that prints with a Walgreens logo. If you fear your store will give you issues, you may want to save your ink!
Thanks to the fabulous Happy!
Happy found us some new coupons. If you do not see these look under 77477 or 30052. The Perdue Chicken Breast Nuggets (include Whole Grain), refrigerated, 12 oz tray is $2.99 (reg $4.39) at Publix through 2/1 per Happy's report last week. I will happily grab these for quick and easy lunch options for the boys!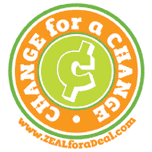 Tiffany over at Zeal for a Deal has our weekly Publix Change for a Change post. This week she has baby food, crackers and more on the list. Great items to add to your donation box this week.
Check out what Tiffany has on her list this week.
I know many of you are stocked up on FREE Jolly Time Popcorn from the sale at Publix. Unless you got it for FREE you are likely spending too much if you buy the boxed microwave popcorn.
Amanda over at A Few Short Cuts tell you how you can make your own popcorn for about 5¢ per bag! Head over and check out this week's Tide You Over Tuesday.
I have several giveaways ending soon so I thought I would do a little roundup with the reminder. Just click the links to go to each individual giveaway and follow the instructions for each!
Also, don't forget to enter the New Publix/PepsiCo Sweepstakes – Win Groceries For A Year! - Did you see on my Facebook page that an I Heart Publix reader won the grand prize – a trip to the Super Bowl – wowsa!! Still time to enter for that prize of free groceries!