This post brought to you by Social Power. All opinions are 100% mine.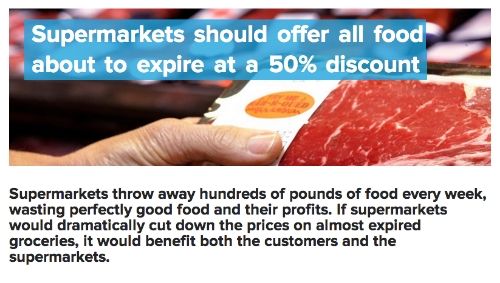 Being on the internet for a good chunk each day, I see the impact of social media. I am sure you guys have noticed it as well. If you've ever gone to a page to try to get one of the 10,000 coupons available only to see that they've all disappear in less than a minute - you know all about what social media can do.
Social media is a platform that enables individuals to connect and do things such as sharing photos, feelings, and ideas.  While one person may not make a big impact. When combined, a group can be very powerful and really make things happen.
That's where Social Power can be huge. Social Power is the platform that harnesses the untapped power of social media to resolve everyday issues, both big and small. Social Power takes social media one huge step further by harnessing the power-of-the-people to create meaningful long-term sustainable change.
The process is pretty simple -
Issue. First you think of the most important, resolvable issues that affect not only you, but others as well. Once you share that issue on Social Power, works to raise awareness for it in their social network, while you do the same in yours.
Initiative. Once 1,000 people agree that your issue also affects them, Social Power turns that issue into an initiative. Once an initiative is formed, Agents of Change are notified of the initiative they are capable of resolving.
Resolution. Once the Agent of Change proposes an acceptable resolution, it is offered back to the Social Power user base. These resolutions often come in the form of a price reduction, a better product, service, or experience.
So as an example, here is a current issue over on Social Power that I think many of you guys might be interested in checking out - Supermarkets should offer all food about to expire at a 50% discount
I have to admit I think this is an interesting concept. I've often wondered what happens to all that food that expires. I'd certainly take a closer look at marked down items and would be willing to change my menu if I could pick up an item at a hefty discount.
What do you guys think? Should supermarkets mark down foods that are about to expire? If you agree, you can use social media to try to bring about a change. Check out the video to see how it works. Head over to Social Power and support the cause, then comment and share with your own social network and let's see if we can make a difference.