Angie posted a link for a $0.50/1 Jala products coupon over on the I Heart Publix Facebook page.
If your store doubles, the boxes of frozen yogurt treats will be a buck each with the start of the new sale: Jala Frozen Yogurt Bars 16 oz, BOGO $3.99
I will give them a try for a buck!
Be sure and "like" I Heart Publix on Facebook too
Last week I told you about the Bounty Facebook high value coupon possibility. They have updated their page with the following:
As a thank you to our loyal fans, we're giving away 5,000 coupons for $5 off of any Bounty®product this Friday. But hurry—they'll go fast! If you don't get a coupon this week, don't worry. There will be more $5 Fridays.
So, if you want one of these coupons you will have to be super quick.  You might want to head over and "like" Bounty so you will be able to keep an eye on the page.  I can pretty much guarantee there will be no use in trying to give you guys a heads up once it goes live
If you love Sabra Hummus as much as I do, then you might want to head over and become a Sabra Ambassador to score a $1/1 Sabra coupon! Once you have signed up just click the $1 off button and answer the simple question for access to the coupon!
The Sabra Hummus 8 to 10 oz is on sale 2/$5 this week so only $1.50 after coupon…you guys know this is definitely on my list for the week.  If you have never tried it before I highly recommend the hummus with roasted pine nuts–YUM!!
Thanks to Erica at eeendeavors
Head over to the Woolite Facebook page and "like" them to score a coupon for $2 off any Woolite product 50 oz+!
Thanks to Liza at Addicted to Saving
You guys know I love my photo deals!  I posted a bunch over on I Heart Saving Money today and I thought I would give you all a little roundup. We have a bunch of pictures from this weekend so this is my favorite way to get prints and books made for next to nothing!!  I will put any applicable expiration dates for the deals in case you guys are like me and need to go through all the pics!
Tiny Prints - Father's Day cards are only 99¢ each SHIPPED with the code GC99 (valid through 6/6)
---
There are several deals available from MyPublisher–you will likely have to do separate orders to take advantage of the deals:
The best place to start is  a FREE $20 Gift Card to use on anything at MyPublisher.
They are also offering BOGO Photo Books when you use the coupon code AFBOGO511 at checkout! (exp 6/13)
You can also head over to the MyPublisher Facebook Page, like them and click on the "FREE My Mini Link to get  your code for a FREE Mini Photo Book with FREE Shipping.
---
Vistaprint is offering 10 FREE invitations & announcements, you just pay shipping which is very economical (exp 6/9)
---
ArtsCow is offering up some great deals on photo books as well when you use the code PRIMEBKS. You can get the following–the price includes FREE worldwide shipping (exp 6/18)
---
You can also get a FREE t-shirt from Vistaprint–you just pay shipping. These are perfect for dad! If you prefer you can get the ladies custom t-shirt for only $2.80 + shipping–these are the ones I like
If you guys know of any others let me know and I will get them added!!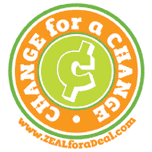 Tiffany over at Zeal for a Deal has our weekly Publix Change for a Change post ready.  This week she tells us how to take $3.61 and turn it into $10 worth of groceries for those in need.
When you visit Tiffany to see the deals, please give her a few words of support. As you will see in her post, she needs a few hugs from us.
Here are the best deals I see in the ad starting 6/2 (6/1 for some). Make sure you click "Read More" to see them all because there are a TON!
Remember these are just what I consider to be the best deals.  Be sure to view the FULL PUBLIX AD WITH COUPON MATCHUPS to see everything on sale this week.
Aunt Jemima Pancakes 12.5 to 14.8 oz, BOGO $2.69
-$1/2 Aunt Jemima Frozen products printable coupon
85¢ each after coupon.
Fresh Express Salad Blends, 5 to 12 oz, BOGO Surprisingly Low Price
-$1/1 Fresh Express Salad Blends Facebook coupon (no longer available) 
-$.50/1 Fresh Express Salad Blends Publix peelie 
If you can find the peelie and still have your Facebook coupons each bag should be VERY cheap or FREE!
Toufayan Wraps, BOGO $1.99
99¢ per item..not bad if you need them.
Nestle Toll House Refrigerated Cookie Dough, 16 or 16.5 oz, BOGO $2.79
-$0.55/1 Nestle Toll House Refrigerated Cookie Dough Publix Simple Summer Pleasures Booklet 5/11/2011 (exp 7/10/2011)
-$0.55/1 Nestle Refrigerated Cookie or Brownie Dough Rolling
-$1/1 Nestle Toll House Easter Refrigerated Dough Rolling
-$1.50/2 Nestle Toll House Refrigerated Cookie Dough Rolling
As low as 40¢ each!
Amanda over at A Few Short Cuts has our Tide You Over Tuesday recipe.  This week she has a summertime treat – Grilled Corn & Flavored Butters.
I just grilled some corn last night for our Memorial Day dinner.  I wish I had seen Amanda's ideas for the flavored butters…that would have been a nice touch (although grilled corn is pretty spectacular all by itself!)
This is my favorite time of the year.  It is so nice to be able to use the grill for most of the cooking.  It makes for super easy clean up and the taste just can't be beat!  Head over and check out Amanda's ideas for grilled corn!
I think this feature has become one of my favorites here on I Heart Publix.  I get to talk to you guys every day but it is so nice to hear the comments and suggestions from you guys!!  I had a reader email in a question that I thought would be great to see what you all suggest:
What would you guys tell someone asking the following:
After reading your recent post on meal planning, I have a question: Can you give us freezer novices some advice on what to freeze, what not to freeze, how to freeze, etc.?  In reading the comments on the meal planning post I see tons of people saying they freeze cheese, milk, colored bell peppers, etc. – things that have never even occurred to me! I've been couponing for about 6 months and I have the stockpile thing down for dry/pantry goods but don't really understand how to stockpile the "fresh" stuff.
It's time to announce the winners of all the May Giveaways!
Before we get to that, though, I want to take a quick second to remind you all to PLEASE be sure to add my email address (contactiheartpublix at gmail dot com) AND my new giveaways-only email address (iheartsiteswinners at gmail dot com) to your 'friends' list (or whatever your email program requires) so that my emails don't end up in your spam folder! Each month there are a number of winners who never respond to their emails so they miss out on their prizes – and you don't want that to happen to you!
Also be aware that many times the prizes for these giveaways are being shipped directly from the sponsor…so if you win, please allow 4 to 8 weeks for your prize to arrive.
Now, on to our May Winners!
Grateful Giveaways – ZeroWater
Grateful Giveaways – Red Envelope
Grateful Giveaways – Wolverine Rugged Outdoor
Grateful Giveaways – iGo Green
Grateful Giveaways – Linksys Router
Grateful Giveaways – Recycooler
Tracy Martin (tracymslp@)
Grateful Giveaways – Pet Prize Package
Grateful Giveaways – $100 Snapfish Gift Card
Grateful Giveaways – Colorado Bag 'n Baggage
Grateful Giveaways – Sinbad Sweets
Grateful Giveaways – $100 Zazzle Gift Card
Grateful Giveaways – Channellock
Free Coupon Friday – $3/$30 Publix Coupons!
Nicole (ntcaccount1@)
Marialisa A (mdamour@)
Whitney (whitneyirw@)
Valerie (valerie.parris@)
tommy (tvmbama31@)
Anita (anita0501@)
Amy K. (kennlong4@)
Dawn (dawnsbanning@)
Lynn (kouponklippin@)
Kelly (KKoch96@)
Let's Celebrate – Win A $250 Gift Card!!
Tiffiney (mayt@)
Matt (matthewj@)
Free Coupon Friday 5/13 Take Two – Mother's Day Coupons
Nathan (nathanuy@)
Mary Ann (burtmaryann@)
jennifer (allthatglitters2009@)
Rebecca C (cushcorley@)
Free Coupon Friday 5/13 – Target Inserts
Jill (jprohur@)
Jevon (jenvon16@)
Great Deals On Great Meals – Publix Gift Card Giveaway
Ebates Birthday Celebration – $100 Giveaway!
Little Debbie Cloud Cakes Coupons
Free Coupon Friday 5/6 Take Two – Winn Dixie Booklets
Kabbie (karenbowden@)
Lisa A (moondancerfla@)
robert n (rjn125@)
Free Coupon Friday 5/6 – Free Pizza!
Quick Giveaway – Celebrate Cinco de Mayo With Tostitos Multigrain Scoops!
$50 Giveaway from MooLaLa!
Free Coupon Friday 4/29 – $5/$30 Publix Coupons!
Christie (chickity301@)
Ashley B (actingashley@)
Lindsay (linds_et@)
Brandi C. (mscarter19@)
hepmepez (hepmepez@)
Nic (danyeln73@)
Lisa (lisa.paul24@)
Samara (mcloughlinfamilyof4@)
Robin (robinb@)
Wholly Guacamole – It's A Giveaway!
Cooler Winners:
renae (naededo@)
Samina (shmcpa@)
Angela (paterson3@)
Coupon Winners:
Susan (sl82sl@)
Maureen (maureen_d @)
Oni (pursona@)
Michelle (tennisduece@)
---
Now it's your turn…go enter all my current giveaways and with any luck I'll be announcing YOUR name next month!
$20 Target Gift Card From Eversave Giveaway on I Heart Saving Money (ends 5/31)
$50 in Personalized Products At The Polka Dot Press Giveaway on I Heart Saving Money (ends 6/3)